Enable Breakthrough Business Results
Finesse offers HR consulting, Talent & Leadership Development, Recruitment, Coaching, and Training Services. We specialize in developing leadership competencies and running Assessment Centre's around them .Contact us today!
We are Strategic Business Consultants who work with Organizations to collaboratively craft strategies and ensure their on-ground implementation.
Finesse engages as a strategic partner on an ongoing or project basis, depending on client requirements, designed to help & grow your business.
Amazing Consulting Services
We Have 10 Years Of Experience in HR Consulting Services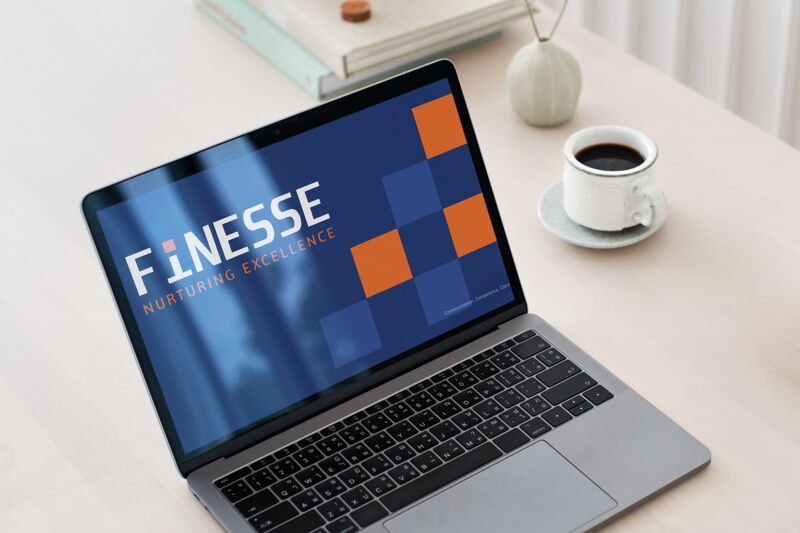 We're Committed to Creating Change
Excited to work with us? Get in touch now!

Richa was my colleague and has a tremulous zeal and passion. She is focused, self motivated, entrepreneurial and has a zest for life. I found her exceptional in Learning and Development and also HR operations. Very dependable, she has a high integrity and is focused towards delivering value to any organization she associates with!

Richa Mahendra & Sunir Zindani, Finesse was indeed a great working & learning with you. Thank you so much for streamlining & helping us out.


Hi Richa and Sunir. Thanks for all your guidance and support... 1. PMS systems are in place and dedicated 2 member team is on it... everything is now in online system and not in excel. 2. All policies are finalized and uploaded in system and communicated to the teams. 3. Review system are already planned... and 1 decided person is assigned to schedule review meetings for all the departments with proper drafter Mom formats... and will shall be uploaded in PMs system. 3. L & D is planned with internal teams as of now ... New premises is shifted and we have dedicated premises for T & D now..

Finesse has been very resourceful in crafting changes within the organisational structure. In Richa I've not only found Professional excellence and Rigour but also a Committed Friend with a passion to see you excel. Would highly recommend their professional services.


I rarely come across real talents who stand out like Richa. We had superb experience working with Finesse as our consultants (Richa & Sunir) for last 6 month at the Oswal Cables, Co-creating overall change for us from Organisational Structure, Roles, Responsibilities, Reviews, Checks, Coaching and learning etc. We have seen a dramatic increase in the productivity level of our company in such a short span of time. It's really impressive to see Finesse's ability to handle multiple projects & people from various industries at one point of time, deliver great results and maintain the utmost confidentiality & highest professional behaviour. No matter how tense our problems are Richa made sure everyone left with a smile and positivity. As a consultant & coach Finesse is "HIGHLY RECOMMENDED".


Finesse, led by Richa epitomizes customer focus and deep expertise in the wide landscape of HR and OD solutions. We have been in a class together and the insights Richa brings in the area of human behavior is commendable. I have seen Richa working closely with some of the most successful and demanding clients - creating value for them by understanding their business need, conceptualizing creative solutions and flawlessly executing them. Richa is a valued business partner and we look forward to working with her in delivering value for clients.


An amazing experience. Though I have almost 25 years of experience, and hold a very senior position in a Global Organization and thought I know a lot, and have myself been a trainer for my workforce across various countries and communities... but this experience was awesome. Helped me to reinvent myself in a way. Keep going Richa and team. Kudos to your efforts!

I worked with Richa during my stint as the Rajasthan COO for MTS. She was an excellent HR head, very well networked, passionate about her role and very business savvy having worked in business roles herself. She has got excellent leadership qualities, energetic, clarity of thought, assertive to put her point across logically. She has got excellent qualities to understand the business dynamics and the need for the change to build a sustainable organization. She is a very good team player and commands good respect among team members, peers and superiors.


Richa is a great motivator and a true visionary. I have known her for about thirty years. She would share her dreams and challenges about female empowerment , role of women to maintain work- life balance and looking into issues like self -care and burnout with me. At the same time she equally felt for men and didn't discount their needs to manage the expectations in such pressure driven society. It's great to see her shape her dreams. She is the still the same approachable, compassionate and loyal person and I wish her the very best at Finesse!